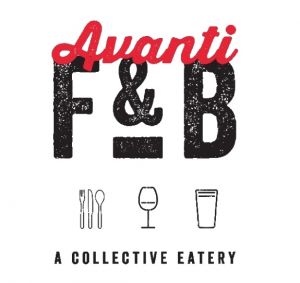 ---
Job Overview
Job Overview
Avanti Food and Beverage is hiring for all positions! Please complete this application to get started!
Full and part-time positions available! Bartenders, Barbacks, Bussers, Hosts, Servers, Dishwashers
Bartenders, Barbacks, Bussers and Servers all get $14.27 per hour + tips! Job Types: Full-time, Part-time Pay: $17.00 - $45.00 per hour
Job Requirements:
Open Availability for Morning and Evening Shifts.
Availability Requirements: Opening Day/Weekend, Memorial Day Weekend, 4th of July, & Labor Day weekend, New Years Eve as well as Sundays
Clean and professional demeanor. Hospitality, passion and drive are at the core of what we do.
Experience in high volume environments, stamina is crucial.
Maintaining a clean and organized bar before, during and after service
Teamwork oriented – Understanding every position in Avanti is crucial to our shared success, and lending a hand to all fellow team members is a must!
Clear and precise communication with all team members
An outgoing, guest and hospitality driven focus
Vision Statement: Avanti will share this experience by having a genuine dialogue with guests about food & drink, inspiring guests and staff to be excited about dining with a powerful sense of fun and by sharing the best experience we can create. To accomplish this we will be positive, deliberate and authentic while interacting with our guests and each other to offer a unique sense that every detail of the 'Avanti Experience' has been considered to produce a feeling of amazement and care.
Position Characteristics:
Engaging, hospitable, genuine
Efficient in multitasking and prioritizing
Clear, cordial natural communication
Attention to detail, organized
Professional
Great energy
Guest experience driven
Team Oriented
The Perks!:
Well established, high volume venue. We see an average of 22,000 people a week!
Paid Vacation
Paid Sick Leave
Health, Dental, & Vision Insurance
Company Ski Passes
Various Company Hosted Field Trips... Some Educational... Sometimes we just like to go Rafting or Skiing!
Be a part of a growing company with many opportunities for advancement