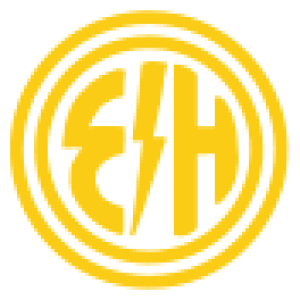 ---
Job Overview
Prep Cook/ Delivery Driver
From the party people behind Muchacho and Ladybird, Electric Events is a full-service events and catering brand. We believe in creating "electric experiences" in one-of-a-kind spaces for one-of-a-kind groups. We believe we can take your event from the ordinary to extraordinary. Simply put, we do everything we can to make sure your next event is electric.
Smoky, sweet, savory, tantalizing, fresh, fun, from scratch; Can you picture it, smell it, and wondering if, "This is nirvana?"? Close enough, it's the Electric Events kitchen! Our back of house team is growing and seeking dedicated, fun and fresh kitchen professionals to join this growing brand.
BENEFITS PACKAGE FOR ALL OUR HOURLY EMPLOYEES
HEALTH INSURANCE
PAID TIME OFF
401K
PAYCHECK ADVANCE
The Commissary Prep Cook/ Driver tasks include but are not limited to; cooking ingredients by washing and chopping vegetables, cutting meat, and other meal prep. Set up workstations and ingredients so that food can be prepared according to recipes. Undertake basic cooking duties, such as reducing sauces and parboiling food. Prepare simple dishes, such as salads and entrees.Loading, transporting, and delivering items to clients or businesses in a safe, timely manner. Assisting with loading and unloading items from vehicles.
Job Duties
Assisting the Chef with basic food preparation, which includes washing, peeling, and cutting meal ingredients as per the Chef's instructions.
Adhere to prep list assigned by chefs.
Label and stock all cooking ingredients.
Prepare measured dosage of appropriate cooking ingredients and seasonings.
Arrange cooking ingredients and prepare them for cooking.
Wash and chop vegetables and meat.
Deliver various items to different addresses as assigned.
Stick to a schedule and be time-bound on the job.
Follow the prescribed routes most convenient for delivery.
Load and unload the vehicle as needed.
Inspect, operate and maintain the vehicle and its cleanliness.
Qualifications / Skills
Possess the ethics and positive attitude that support our values and culture
Ability to multitask, prioritize, and organize
Clean driving record
Education and Experience
Must be at least 18 years of age
Minimum of 1 year experience
Valid Driver's License
Clean driving record
Essential Physical Functions
Must have the ability/stamina to work a minimum of 20 hours a week.
Ability to stand/walk up to 8 hours per day.
Must be able to lift and carry 50lbs regularly and up to 100 lbs occasionally
Will frequently reach, feel, bend, stoop, carry, finely manipulate and key in data
Must be able to work in both warm and cool environments
Must be able to tolerate potential allergens: peanut products, egg, dairy, gluten, soy, seafood and shellfish.