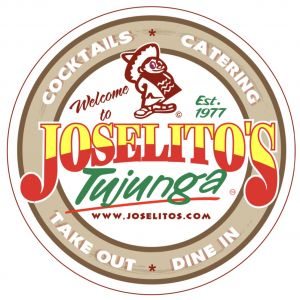 ---
Job Overview
URGENT HIRING!
Joselito's has been serving guests and creating fans since 1977. We serve Southern California-inspired Mexican food in a clean and inviting atmosphere. Our focus is on our guests while realizing our employees are our most important asset.
Joselito's Mexican Food Tujunga has been on Foothill Blvd in Tujunga since 2000. We are a family-run, family-style restaurant, and we want you to be part of our tribe. Many of our staff have been here more than ten years and almost a quarter of our staff have been here for over 15 years. We love to promote from within!
As we are committed to the highest quality of food and service, we are even more invested in the support and development of our amazing team. If you are interested in growing with us, WE WANT YOU!
We are looking for a Hostess or Host that likes to work in a fast-paced setting and wants to be part of a team that is committed to the enjoyment of our guests.
Essential Functions:
Treats every single guest how they would want to be treated if they were spending their money on a meal away from home.
Greet and seat guests and present menus to guests.
Treats all guests in a manner to ensure their complete satisfaction. Always strives to exceed guests' expectations.
Uses a reservation system to take and manage reservations, waitlist and to run the floor plan board.
Observes tables and keep track of clean, dirty, and occupied tables.
Takes guest information and quotes wait times to guests accurately when tables are not immediately available.
Cleans organizes, and stocks menus and other items in host area.
Answers phone and answers questions concerning the menu and restaurant.
Interacts with guests as they arrive and leave the restaurant to ensure a positive dining experience.
Answers phones and Fills to-go orders.
Maintains the entrance area and front desk clean and tidy at all times
May be required to work varying schedules to reflect the business needs of the restaurant, such as holidays and weekends
Other duties as assigned by Managers.
Qualifications:
Friendly and positive attitude.
Desire to always do your best and the ability to learn.
A strong belief in the art of hospitality and the desire to create meaningful guest experiences.
Requirments:
A high school diploma or equivalent is preferred.
Ability to provide top-notch customer service in a fast-paced environment.
A positive attitude and ability to work well under pressure with all restaurant staff.
Does high-quality work while unsupervised.
Able to work in a standing position for long periods of time.
Able to safely lift and easily maneuver trays of food when necessary.
Willing to follow instructions and ask questions for clarification if needed.
Able to work in a busy restaurant environment.
Restaurant experience is a plus.
Perks and Benefits:
Flexible Pay depends on experience
Fun, uplifting work culture where no one gets left behind
Potential for daily tips
Company-provided meals while working
Employee-exclusive discounts when not working
Full-time or part-time available with promotion opportunities
Flexible work shifts  (day shift, night shift, weekday and weekend shifts available)
No experience required as training will be provided.
We are an equal opportunity employer and are committed to Equal Employment Opportunity regardless of race, color, national origin, gender, sexual orientation, age, religion, veteran status, disability, history of disability or perceived disability, and per the Fair Chance Ordinance will consider qualified applications with criminal histories in a manner consistent with the ordinance.