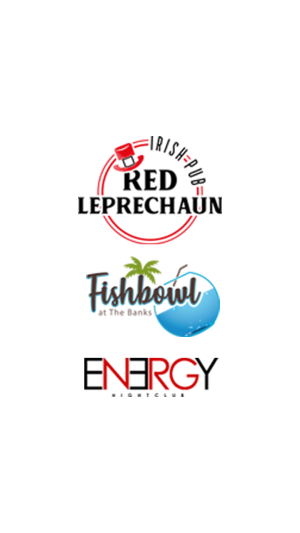 ---
Job Overview
Description
Fishbowl at The Banks is hiring a personable, charasmatic individual with a passion for serving their customers! We're seeking Cook to serve in a high-volume establishment. Fishbowl at The Banks started as a casual, tropical themed bar at The Banks in downtown Cincinnati. Since opening in 2019, we have expanded double the size and have become a premier entertainment and party spot. Most notably, we serve our featured drinks in various sizes of fishbowls while catering a full bar of liquor, seltzers and beer. We are also known for our specialty items like syringe shots, spiked hot chocolate and slushies!
We are constantly improving with new products to provide our guests the best experience possible. Any bar can make a standard dish.. but how can we leave an everlasting impression on our customers?
We ask that you embrace our mission by working hard and creating that unique experience for our customers!
Check us out! 🐠
Instagram: https://instagram.com/fishbowlatthebanks Website: https://www.fishbowlatthebanks.com
Fishbowl at The Banks is an Equal Opportunity Employer.
What We Offer YOU
Flexible Scheduling
Weekly Pay
Employee Discounts
Fun, upbeat & energetic work environment
Additional opportunities in other roles
Minimum Qualifitications
Must be able to lift a combined weight of twenty-five pounds.
Must be 18 years of age or older.
Willingness to learn and adapt to a bar scene that is constantly changing.
Preferred Skills
Excellent verbal communication abilities.
Experience with customer service-related jobs.
Experience in the food industry.
Commercial Food Certification(s)
Responsibilities
Successfully prepare items that meet high quality standards from our food menu.
Paying attention to detail when preparing entrees and creating picture perfect dishes for our guests.
Potentially run food out to the floor in the event a bartender is unavailable or backed up.
Keeping the cleanliness of the kitchen a top priority. Going above an beyond with cleaning.
Opening and closing the kitchen in some shifts. All shifts last about 5 hours.
Complete the daily checklists which include items such as cleaning and carrying out trash.
Adhering to all rules and guidelines of our Cook Handbook.