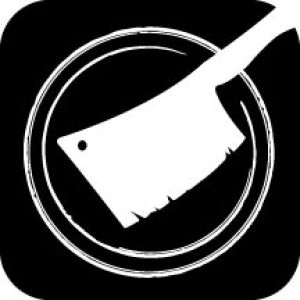 ---
Job Overview
Come join our kitchen crew!
We are a nationally ranked & acclaimed restaurant group, with more awards collectively than any group in the St. Louis area. Known for our attention to detail and careful sourcing, we provide a culture centered around equal opportunity, trust, respect, policy & procedure, and a love for what we do.
Awards:
Big7 Travel - "#11 Best BBQ in America"
Food & Wine Magazine - "Best BBQ in Illinois"
Thrillist.com - "Top-33 BBQ Joints in America"
Sauce Magazine - "Best New Restaurant"
Riverfront Times -
"Best BBQ in St. Louis" FEAST Magazine - "Chef of the Year" (David Sandusky)
Full & Part-Time Opportunities Available For: Cook
We're proud to cultivate a great work environment, and excellent opportunities for advancement along with the following benefits:
Get Paid Quicker - We pay our team members weekly.
Well-Being - Medical / Dental / Retirement for full-time.
Growth Opportunities - Approximately 95% of our management team started out as hourly team members.
Better quality of life - Flexible work schedule, and no late night bar hours!
Paid Time Off - Earn vacation time.
Discounts - Receive discounts on food from the restaurant AND the butcher shop.
Allowances - Eat & drink for free on your shift.
Holiday Pay - earn time & a half for Easter & Thanksgiving while working.
REPORTS TO:
Lead Cook>Kitchen Manager>General Manager>Director of Operations
JOB SUMMARY:
Prepare & cook meats, vegetables, and other hot food products, prepare and portion food products prior to cooking, as well as during service. To offer support in other areas of the kitchen, as needed. To wash and clean tableware, pots, pans, and cooking equipment, and general dishes. To clean kitchen equipment. To maintain quality, sanitation & cleanliness of stations. To follow proper opening & closing procedures. ***Must be able to lift 50 pounds. Job Types: Full-time, Part-time Salary: $15.00 to $18.00 /hour
Physical setting:
Casual dining restaurant
Quick service & fast food restaurant
Schedule:
Day shift
Holidays
Weekend availability
Education:
High school or equivalent (Preferred)
Experience:
Cooking: 1 year (Preferred)
Shift availability:
Work Location: In person