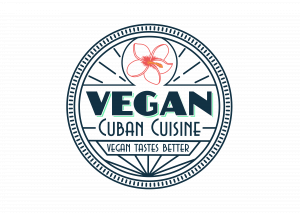 ---
Job Overview
PLEASE COMPLETE THIS ONLINE APPLICATION AND SUBMIT YOUR RESUME DIRECTLY TO VeganCubanCuisine@gmail.com.
WHAT YOU'LL BRING TO THE TABLE
Kind-hearted and great at comminucating with others
Ability to problem-solve, think critically and be adaptable to dynamic situations
A friendly, enthusiastic attitude
Able to work in a fast-paced, dynamic environment
Passion for helping and serving others (both customers and team members)
Desire to learn and improve your skills (a lot)
Be able to communicate in English and Spanish (Prefered)
POSITION QUALIFICATIONS / REQUIREMENTS:
Must be 18 years of age or older
Speak Spanish or bilingual Prefered
Must have good Interpersonal Communication Skills
Must be able to provide authorized U.S. work documents
Flexibility to work weekends and holidays
Cook Experience for a minimum of 2 years
Be able to work at a fats pase and adapt to changes quikly
Be able to lift and push 50 lb
POSITION RESPONSABILITY: COOK
As a Cook at our establishment, your primary responsibility is to consistently deliver food of the highest quality, adhering to our recipes with precision and accuracy. Effective communication with both Back-of-House (BOH) and Front-of-House (FOH) teams is paramount.
Key Responsibilities:
1. Quality Monitoring: Maintain vigilance over the quality of dishes to ensure they meet our standards.
2. Organization and Attention to Detail: Execute daily food preparations with meticulous organization and attention to detail.
3. Recipe Adherence: Strictly follow established recipes while also contributing to the creation and testing of new ones.
4. Team Training: Play a pivotal role in training new team members in the kitchen area.
5. Health and Sanitation: Ensure the restaurant complies with health and sanitation standards, and regularly clean and sanitize equipment.
6. Assistance: Be ready to assist other staff members whenever necessary, fostering a collaborative environment.
7. Safety: Adhere to all safety rules, policies, and procedures to maintain a safe working environment.
8. Overall Sanitation: Uphold cleanliness and safety standards in food preparation areas, cooking services, and with dishes and utensils.
Your role as a Cook is central to our commitment to delivering exceptional dining experiences to our customers while upholding the highest standards of quality and safety.
WHAT'S IN IT FOR YOU
Holiday closures / Time-and-a-Half Hourly rate (on Selected Holidays).
Competitive hourly rate plus Tip
Free food (yes, really FREE (1 Free Meal per shift)
Opportunity for career growth
Vision Insurance (Full Time Positions Only)
Great Team Work and Friendly Environment (We are a Familia)
Paid Time Off(PTO): Paid Vacation Days (Full Time Only)
Opportunity for Culinary Innovation: Compensation Program
** Be part of a team that is determined to change the way we see FOOD (no animals included)**
DETAILS
• This is only a summary - it does not include all duties and responsibilities.