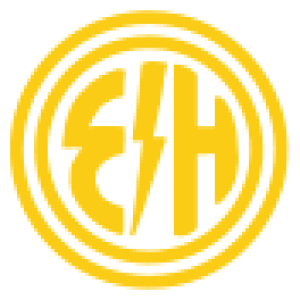 ---
Job Overview
We are looking for an Event powerhouse who is energetic, detail-oriented, analytical, obsessed with guest experience, highly organized, passionate about hospitality and experienced in the art of bringing amazing events together. This individual should also have the ability to create a culture rich of diversity, inclusivity, collaboration, and teamwork. Advanced interpersonal skills to help navigate working relationships and a strategic mindset that allows to plan and develop talent, training, and development opportunities. The General Manager of Events, at Electric Events, will be on a mission to build the premiere catering and special events service business in the Southeast that delivers electric experiences.
Role Obsessions
DRIVE Strategic Plan for Electric Events
OWN Business development
OWN Process for Electric Events
FOCUS on experience
Electric Hospitality is on a mission to cultivate a best in class Special Events and Catering company in Atlanta, Georgia. Our standards are high in finding a fantastic team leader to steer this exciting line of business. Electric Events is the creator of electric experiences through traditional and non traditional applications. The canvas of which is derived from hospitality that is undeniably rich and robust opportunities to push normal boundaries found in traditional event settings.
Job Duties & Responsibilities
Strategically identify and connect with potential clients, with a focus on growing corporate relationships
Manage sales team in achieving financial budgets and projections
Adept in traditional and forward thinking event marketing opportunities
Own Tripleseat and ensure system is organized, consistent and at maximum utilization
Experienced in providing guidance to culinary teams on current and future menu development that encompasses the range from uber fine dining to casual events and catering opportunities
Effectively communicate with all applicable parties at each property, building management and appropriate vendors
Build great working relationships with FOH, BOH, Event Space and Vendor Partnerships
Maintain in-depth knowledge of complete menu and products on hand
Ensure every aspect of events and catering has been completed to the highest expectations
Coordinate onsite walkthroughs to showcase spaces as needed
Successfully convert sales leads into confirmed bookings
Be the main point of contact for all novel event opportunities that require orchestration of financial, operational and organizational considerations
Create and execute new event and catering programs in upcoming new project spaces
Be a communication beacon between your sales team, culinary & operations team, property team and executive team
Report on finances and ongoing events & catering plans
Report on individual event profitability
Forecast and track monthly, quarterly, and annual sales per business entity and profitability. Create catering pace reports and team goal sheets.
Meet or exceed the forecasted special events & catering sales goals
Create and share P&L's with executive leadership team and ensure key leaders in your department are also managing financials to expectations
Create new event/catering programs to ensure modern, on trend and traditional events where budgeted profit margins are maintained
Previous experience with Compeat or ability to learn and utilize to the systems fullest capabilities
Job Requirements:
Minimum 5 years experience in Senior Event Management role
Experience working in a fast-paced environment
Professional large scale events & catering experience
Strong communication, organizational, and leadership skills
Developing and fostering a seriously great culture with your team and your guests
Ability to assist in developing all financial, operational, safety and organizational systems is a must
Compensation Details:
Compensation: Base Salary (Based on Experience) + The best benefits package around!
Benefits & Perks:
Company Sponsored Health, Dental & Vision insurance for self and all eligible family members, Paid time off, 401k 6% Match, Dining Discounts, Wellness Program, Continuing Education, Yearly Vacation Bonus
About Electric Hospitality:
Founded by Atlanta restaurateur, Michael Lennox, Electric Hospitality owns and operates award-winning restaurants Ladybird Grove & Mess Hall, Muchacho, Ranger Station and Electric Events. Even more concepts to come for the remainder of this year too!