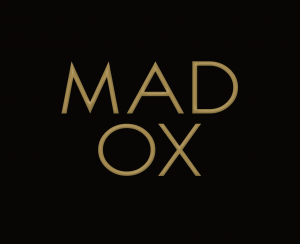 ---
Job Overview
Mad Ox is where the neighbourhood gets their barbecue fix. Here, we burn a combination of oak, hickory, cherry and apple woods all day, seven days a week to bring our customers the barbecue they crave. We set our standards high and cook our meats low and slow.
We are expanding our menu and with that our team as well. If you are interested in becoming a valuable team member at Mad Ox, apply and be a part of something bigger than just serving food - - with a focus on delivering a unique experience by taking our patrons on a culinary adventure and ensure the meals excite both the palate and mind.
As a service lead, your job is to provide great customer service while performing regular server duties, as well as managing your fellow servers. You are a great multi-tasker and a quick decision-maker.
Duties and Responsibilities
Guide patrons to their seats - Maintain an upbeat and friendly attitude throughout this process.
Assign Waitstaff to Tables.
Place Food and Drink Orders. - Take the orders from their tables, communicating with the kitchen and bar staff to place food and drink orders. They also check that the waitstaff place orders correctly and deliver them to the correct tables.
Train New Waitstaff.
Oversee Waitstaff - Managing callouts coordinating shift covers, and disciplining waitstaff as necessary.
Perform Opening and Closing Duties - These include tasks such as setting up the dining room before service, making sure the dining area and furniture is clean, cleaning windows, and opening or closing the registers.
Leadership Skills - must be experts in basic food service techniques, such as how to properly carry food trays and memorize orders. They must thrive in a fast-paced environment and must be able to work well under pressure as popular restaurants can get very busy.
The position also requires poise. Patrons and their team should never see them stressed.
Managing customer concerns and complaints about staff using conflict resolution skills.
Providing excellent customer service to set a good example for staff.
Lead by example and be the hardest working person on the team so they can train and promote best practices with the confidence.
Keeping staff content with excellent leadership and communication skills.