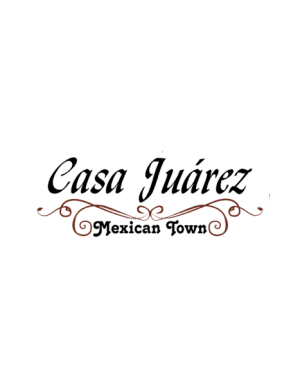 ---
Job Overview
Job Summary: Casa Juarez Mexican Town is a vibrant and authentic Mexican restaurant dedicated to providing exceptional dining experiences to our guests. We are currently seeking a skilled and passionate Food Prep/Line Cook to join our dynamic culinary team. As a Food Prep/Line Cook, you will play a key role in ensuring the high-quality and timely preparation of delicious Mexican dishes. Your attention to detail, strong culinary skills, and commitment to maintaining food safety standards will contribute to the overall success of Casa Juarez Mexican Town.
Responsibilities:
Prepare a variety of Mexican dishes, following established recipes and portion control guidelines, while maintaining high standards of taste, presentation, and quality.
Set up and stock stations with all necessary ingredients and cooking equipment.
Prepare ingredients by washing, chopping, slicing, and measuring quantities according to recipe specifications.
Cook and season food according to recipes, ensuring consistency and adherence to established standards.
Monitor food levels and replenish supplies as needed, minimizing waste and ensuring efficient operations.
Ensure that all food preparation areas are clean, sanitary, and organized at all times, following food safety regulations and best practices.
Assist with the receiving, storage, and rotation of food supplies and ingredients.
Collaborate with other team members to ensure smooth workflow, timely service, and exceptional customer satisfaction.
Contribute to the development and improvement of menu items, as well as suggest creative ideas for specials and promotions.
Adhere to company policies, procedures, and safety standards, including proper use and maintenance of kitchen equipment.
Requirements:
Proven experience as a Food Prep/Line Cook or relevant culinary role in a fast-paced restaurant environment.
Solid knowledge of Mexican cuisine, including traditional dishes and cooking techniques.
Ability to handle multiple orders and work efficiently under pressure while maintaining attention to detail.
Strong understanding of food safety regulations and best practices, ensuring compliance at all times.
Excellent knife skills and proficiency in using kitchen equipment.
Ability to work as part of a team and communicate effectively with co-workers and management.
Flexibility to work in various shifts, including weekends and holidays.
Physical stamina and the ability to stand for long periods, lift heavy objects, and work in a hot kitchen environment.
Culinary degree or relevant certification is a plus.
If you are passionate about Mexican cuisine, have a strong work ethic, and thrive in a fast-paced kitchen environment, we encourage you to apply. Casa Juarez Mexican Town offers competitive compensation, opportunities for growth, and a vibrant work culture that values teamwork and excellence.