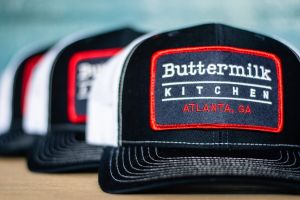 ---
Job Overview
Who we are:
Buttermilk Kitchen is a casual farm to table restaurant serving southern breakfast & lunch fare made from scratch. We are a fun and friendly bunch that is passionate about delivering high quality food and service to our loyal customers. We seek only highly invested, hardworking, dependable, and even-keeled people to join our team.
Shift times: 8am-3pm (Mon)
6:45am/7am-2pm (Tues- Thurs)
6:45am/7am-3pm (Fri-Sun)
Availability: Full Time (4.5 shifts per week); MUST HAVE weekend availability
What you will be doing:
walking, standing, and multi-tasking for 8-9 hours/shift...it's a long day but trust us, it's worth it
exuding positivity and upbeat vibes.
Maintaining a clean work area
assisting fellow team members whenever possible...standing around is for models
Prepping all boh menu items in addition to pantry packaged food items
Reading and following recipes as they are written….your opinion matters to us but not the recipes
Undertake basic cooking duties such as preparing bulk recipes, stocks, soups, sauces, jams, vinaigrettes, fabricating produce and meats
What we will be doing:
providing a flexible/nurturing environment
operating day time hours..forget those late night zombie shifts
providing health insurance, dental, and vision benefits
giving paid time off and sick leave
feeding you amazing wholesome food
Buttermilk Kitchen is an equal opportunity employer. All candidates will be considered for employment without regard to race, color, religion, age, sex, national origin, disability status, genetics, protected veteran status, sexual orientation, gender identity or expression, or any other characteristic protected by federal, state or local laws.