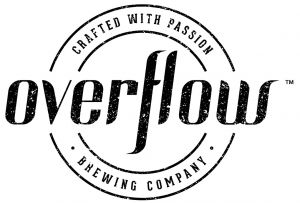 ---
Job Overview
Job Outline
The goal of the Taproom Associate is to ensure all business needs are met front of house in the taproom and that customer service levels remain as high as possible. Customers have travelled out of their way to visit the brewery and should always feel welcome during their time here. It is vital that customers leave the taproom feeling like they made a great choice in coming to visit us. All Overflow Brewing Co. employees are expected to be accommodating, adaptable and constructive when performing routine duties or any other task assigned to them.
What is an Associate?
A Taproom Associate knows all there is to know about the taproom and the story of Overflow Brewing Co. The Associate becomes the face of the company, able to take customers through the flavour profiles of the beer and tell the company story and of how the beer was created. The ultimate goal is to provide each customer with a memorable experience.
Associates care for the taproom and all facets of its operation. Cleaning, organizing, stocking and general maintenance are just a few key elements of the smooth operation of the Overflow Taproom venue.
Service Duties
Your objective as a Taproom Associate is to provide high quality service to our customers in a pleasant, efficient and responsible manner. When serving alcohol to customers, the Taproom Associate must diligently track and monitor consumption. Overflow Brewing Co. management will always support the Taproom Associate's decision to stop service for a customer or group of customers if they feel they have reached their limits.
Essential duties and responsibilities of a Taproom Associate include, but are not limited to:
Providing excellent customer service - approaching/greeting customers, engaging in a friendly conversation, presenting the menu, promoting our products, answering any questions, offering suggestions, showing customers gratitude for their patronage and inviting them to return
Taking food and drink orders from customers accurately (recording or memorizing) and in a pleasant manner
Accommodating customer special needs or requests (within reason and capabilities of the taproom)
Entering orders into the point of sales system correctly and ensuring food orders are transmitted to the kitchen and bar in a timely manner
Staying updated on current menu options, substitutes, specialties and food item shortages
Serving orders in a timely manner and delivering cutlery and condiments when required
Ensuring customers are enjoying their drinks/meals and promptly taking action to correct any problems
Maintaining table cleanliness, refilling water glasses, removing empty drink glasses and food containers
Preparing bills and collecting payments from customers
Handling money accurately and ensuring precision when operating the point-of-sale system
Protecting the establishment, customers and co-workers by practicing Smart Serve Ontario principles, adhering to health and safety regulations and complying with AGCO serving control policies
Performing all operational duties such as opening/closing, maintenance, reporting and inventory according to the set practices/procedures/schedules
Contributing to team efforts by proactively assisting co-workers with service needs
Maintaining taproom cleanliness and order by proactively addressing spills, repositioning tables and chairs, wiping down tables and bar surfaces, sweeping floors, cleaning windows
Addressing customer service issues and referring customers to management in the event a resolution cannot be reached
Performing other duties as requested by management and listed in 7Tasks (online task management software)
Event Support
As a Taproom Associate in a venue hosting large groups and live events, you will be required to take on pre/post-event tasks. Depending on needs, you may be assigned specific responsibilities based on your level of experience or simply based on resource availability.
Live events can mean long hours and late evenings so a positive, good-humoured attitude is essential alongside your professionalism while serving our clients.
Event duties and responsibilities include, but are not limited to:
Supporting the event coordinator or technicians in pre-show taproom/stage setup for which duties may include configuring specific seating/table/station layout, assisting with equipment set-up/take-down
Attending pre-show meetings for special events
Acting as primary contact in the event of coordinator/management absence
Working collaboratively with third-party contractors/service providers/caterers
Ensuring proper storage of equipment, supplies, company property
Setting-up private room, confirming with customers that requirements are being met, ensuring quality service is offered during event
Managing a separate station independently
Carrying-out post-event operational/maintenance duties as per routine practices/procedures or as requested
Performing other duties as requested by management
Company Expectations
Overflow Brewing Co. prides itself on being courteous, co-operative and accommodating with our employees and our customers. We expect all employees to have the same consideration and demonstrate the same level of respect at all times.
The following is expected of our employees:
Maintaining a positive and enthusiastic attitude and accommodating disposition
Reflecting our high standards and hard-working philosophy in every task you complete
Providing quick responses to emergency/ad-hoc requests
Accomplishing company goals by accepting ownership of new and different requests and exploring opportunities to add value to job accomplishments
Maintaining quality service by following company standards
Managing rapport with customers by examining complaints, identifying solutions, suggesting improved methods to management
Escalating all operational issues to the appropriate level of support and making suggestions for improvements
Performing high-quality work while unsupervised
Filling in for absent staff as needed
Adhering to grooming and appearance standards consistently
Arriving in good time for the start of your scheduled shifts
To apply to the role of Taproom Associate, hit the Apply Now button at the top of this page.