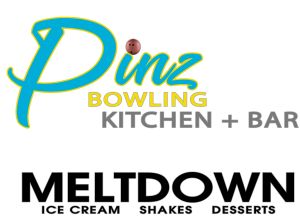 ---
Job Overview
We are looking for a Dishwasher to join our kitchen staff and maintain cleanliness around our restaurant.
If you want to kickstart your career in the restaurant industry and be part of the behind-the-scenes operations, we'd like to meet you. Note that this role requires working in shifts and, occasionally, during evenings or weekends.
Ensure that the kitchen stays clean and organized. Set up dish stations and turn on dish cleaning machines. Spend time loading and unloading dishes from dish machines, washing all pans or utensils that come into contact with food, and scraping identifiers off everything. Once dishes are cleaned, put them on the drying rack and put away dry dishes into cabinets and on shelves.
Responsible for removing used kitchenware from cooking and prep areas and unloading the dishwashing machine. Wash specific items by hand and put them in a clean area that is ready to use again.
Take out kitchen trash, sweep and mop kitchen areas and ensure drains are emptied and cleaned nightly.
Requirements and skills
Work experience as a Dishwasher or on Wait Staff
Hands-on experience with industrial washing machines
Ability to follow instructions and help with various tasks, as needed
Time management skills
Attention to detail and sanitation rules
Availability to work in shifts, during weekends and evenings
Responsibilities
Collect used kitchenware from dining and kitchen areas
Load and unload dishwashing machines
Wash specific items by hand (e.g. wooden cutting boards, large pots and delicate china)
Store clean dishes, glasses and equipment appropriately
Set up workstations before meal prep begins
Ensure there are always enough clean dishes, glasses and utensils, especially during peak hours
Maintain cleaning supplies stock (e.g. detergents) and place orders when necessary
Check washing machines' operation and promptly report any technical/performance issues
Remove garbage regularly
Sanitize the kitchen area, including the floor
Job Types: Full-time, Part-time
Salary: From $17.00 per hour
Benefits:
Employee discount
Flexible schedule
Health insurance
Physical setting:
Bar
Casual dining restaurant
Shift:
10 hour shift
8 hour shift
Day shift
Evening shift
Night shift
Weekly day range:
Every weekend
Monday to Friday
Weekend availability
Ability to commute/relocate:
Studio City, CA 91604: Reliably commute or planning to relocate before starting work (Required)
Work Location: In person