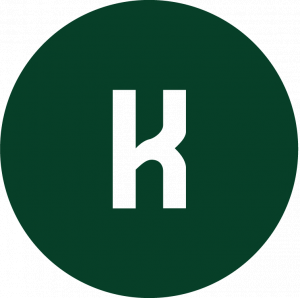 ---
Job Overview
Kitchen Hub is looking for an energetic and motivated Service Lead (Supervisor) responsible for leading the daily service operations of a Kitchen Hub location. Service Leads at Kitchen Hub are dedicated, goal oriented, and hands-on operators.
As a Service Lead/Supervisor you will support the Store Team Leader and Associate Store Team Leader by coordinating the efforts of the Front of House Team Members to ensure daily department standards are achieved, and your store and team are operating to their full potential. You've got a keen eye for the small details and you lead by example while living, breathing, and cultivating the Kitchen Hub Culture.
This position requires a truly motivated, inspiring and process driven personality with a passion for delivering on staff, restaurant partner and customer experience. Taking total ownership of your team's success and store shifts, working evenings, weekends and holidays will be required.
Duties and Responsibilities:
Operations & Customer Service
Identify gaps in Customer Service, and provide creative approaches to improve customer experience
Work towards a culture of 5-star customer service
Complete store walks to determine priorities and delegate tasks to FOH Team Members
Ensure the completion of all cleaning, H&S and facility checklists
Liaise between Restaurant Partners/Kitchen Managers and the Kitchen Hub team
Collaborate with store leadership to ensure all team members are working toward the same goals
Responsible for opening and closing the store
Provide a safe workplace environment by identifying and properly removing any hazards and reporting hazards to the Store Team Leader and Health and Safety Representative
Trouble-shooting and problem solving technology issues
Perform additional job-related duties as requested by the Store Team Leader and Associate Store Team Leader
Profitability
Ensure accurate use of POS system by all Team Members, including exchanges, refunds, cancellations and discounts
Strong financial knowledge to make decisions that bolster profitability
Provide insight around scheduling needs
Move forward issues and ideas impacting sales growth
People
Lead by example, offering a hands-on leadership style Style
Coach and Inspire team development
Lead in the training of FOH Team Members in point of sale operations, customer service, merchandising, order expediting and all company policies and recovery duties – among other tasks.
Maintain professionalism while communicating with peers, managers and customers.
Work to develop, maintain, and promote positive working relationships within the store to promote inclusivity
Be a Kitchen Hub Ambassador
Qualifications:
Previous experience in management in Food & Beverage or Retail.
Thrives in a in a complex, fast-paced business environment
Ability to understand and manage a P&L
Proven success with both people development and leadership positions
Excellent communication skills
Demonstrated ability to quickly learn and operate new technology
Food Safety Certification is preferred
Familiar with Google Workspace
Ability to stand and walk for up to 8 hrs at a time and lift up to 30 lbs
Requirements
Only candidates that meet the following requirements will be considered:
Must not be in the 3 month probation period.
Must not have any current corrective action in their file or be on written or final warnings.
Employment status (FT/PT) and availability must match the requirements for the role. This posiion has some specific availability needs that are non-negiotiable.
Must be able to commute to the location and be able to work, sometimes alone, until 12AM midnight.
What We Offer:
Flexible Scheduling
Discounted Staff Meals
Benefits
Reimbursement Program for educational tools
Fun working environment
Chance to be part of a team committed to growing leaders who care
Career advancement opportunities
Application Deadline: Wednesday March 15, 2023